Nov 21: We have our winner! And just one winner! Congrats Becca who picked the Chargers to win over the Bills (they rolled) and outlasts the remaining two competitors H(o)(o)ter and krdavids who picked the Kansas City Chokers... I mean Chiefs. Wow, did not see that coming from KC losing to the sad sack and injury decimated Giants. The Giants lost to the 49ers a week ago! Anyway, a fitting big upset in a season of upsets to close our Classic Survivor I.
- - -
Nov 14: The Lions spotted 10 points to the Browns early, and it was tied 17-17 too, but you know... Browns. Lions end up winning handily as do the Rams, so all three of our survivors move on to Week 11.
- - -
Nov 7: Down to 3! We lost Mrclouston on the Seahawks debacle against the Redskins. How much are you a fan of kicker Blair Walsh? Last I checked he is still employed which is remarkably unbelievable. Becca, H(o)(o)ter and krdavids all made it through on the Saints who torched the sad-sack Bucs. Wasn't sure I would be saying this a month ago, but on to Week 10!
- - -
Oct 31: My latest cash flow statement says I am paying this one out soon but hold the phone, now things seem to have settled from the upset crazy first six weeks of the season. No casualties this week. We are down to only four contestants alive though, so I am still betting on a November payout. Good luck Becca, H(o)(o)ter (still the best member name on the site?), krdavids and Mrclouston!
- - -
Oct 24: We lost one! Mean Machine went with the Kansas City Chiefs last Thursday and they held the lead most (all?) of that contest against the Oakland Raiders until the very last play. What a crazy finish. That brings us down to four alive for the $2,000 grand prize. Now we are under five contestants remaining the mass knockout rule (see the rules page) cannot come into effect. If all of the alive entries get the boot in the same week it will be an even split among those entries. Good luck!
- - -
Oct 16: We started with 120 entries in Week 1. Five alive entries after Week 6! So much for trusting double digit favourites. Which was worse? The Falcons give up a 17 points lead to the Jay Cutler led Dolphins, or the Broncos off their bye lose badly to the 0-5 badly depleted Giants? I'm not sure and it doesn't really matter I suppose. Congrats to our 5 survivors and good luck the rest of the way, however long that is!
- - -
Oct 10: Oh boy. Let me start by saying once again our
$1,500 Classic II Survivor
is set to start this week. Kind of tells you how this week went, doesn't it?
In Week 5 we lost another 18 entries, mostly due to the Steelers getting their asses handed to them at home by the Jacksonville Jaguars. FIVE interceptions Roethlisberger? Really? The Giants also cost six entries their lives, but in their defense they did lose four wide receivers to injury in the game. Crazy.
The 18 exits was exactly half of the alive entries which brings us down to only 18. I am almost certain this is unprecedented getting us down by this far, this fast. The Eagles were the top pick while others skated by with the Patriots, Vikings, Dolphins and Colts. If you are still alive then pat yourself on the back, because it hasn't been easy, but you might want to grab a Survivor II entry anyway, just in case.
- - -
Oct 3: And we thought Week 1 was bad. Here is the breakdown of lost picks in this pool by week: W1 = 34 (of 120), W2 = 4 (of 86), W3 = 13 (of 82) and W4 = 33 (of 69). 36 alive! That is what we've got after four weeks. Now is a good time to mention our
$1,500 Classic II Survivor
, Week 6 start. Members are already starting to pile into that one.
Falcons lose to the Bills, Patriots lose to the Panthers, Jags lose to the Jets and Cowboys lose to the Rams. Those were our losses. Oh, plus a Titans for Morton. Packers last Thursday turned out to be the safest pick of the bunch. A few had the Cardinals who needed a come from behind touchdown in OT to win, and the Seahawks looked very shaky to the Colts for half a game. Fwiw, I peeked at the Week 5 schedule, and it doesn't look any easier. But, if you are still alive you have fewer competing entries to worry about. Good luck!
- - -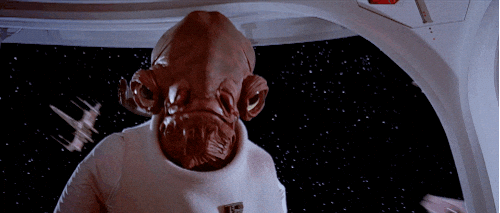 Sept 26: It might be high time we start up the second half survivor because I'm not sure we are going to make it to the second half! If you are checking our Twitter account I said last week looked like a trap with 10 or 11 home dogs on the schedule. Know what - it was a trap! You tell them Ackbar! Lots of different favourites went down, resulting in 13 exits from our pool, but how close were the Packers and Patriots from losing (or tying) too? Then we would have a sea of red x's in this pool! Anyway, for those still alive, good luck heading into Week 4! (You guys like a Week 6 or a lucky Week 7 start to the second half pool?)
- - -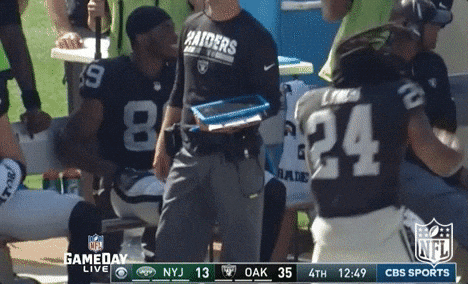 Sept 19: Only 4 casualties in Week 2, which is a big improvement over Week 1. Lots of love for the Oakland Raiders - or lack of fear from the New York Jets - and that one was a cakewalk so all of you were dancing like Marshawn Lynch. Ravens were also a strong pick over the Browns. Then there were some other touchdown favourites - Seahawks, Panthers - who were playing a little too close to the vest! Late TD by the Hawks got them past the 49ers, while the Panthers could only muster 9 points against the Bills. These are two of the top teams in the NFL? Be glad you've picked them, survived, and don't have to worry about picking them again. Now we are at 82 alive heading into Week 3.
- - -
Sept 12: I really need to bring back the old survivor pool stats pages because I lost count a few times figuring out how many we lost Week 1 - and it was only on three teams. The Patriots sucked it up last Thursday night resulting in 17 extra early exits from the pool and the Texans got pummeled by the Jags (10 sacks, really?) for another 15 lost entries. Bengals accounted for another two, losing in convincing fashion scoring a big fat zero.
All told, we lost 34 of the initial 120, so we are already down to 86. For those still in it, your $20 entry is now worth a cool intrinsic value of $23.26. Nice return for a one week investment! Hopefully some easier choices as we move on to Week 2! %more%
- - -
We are back! Time for another season of SURVIVOR FOOTBALL! You know how it goes...
Pick one team to win, and if they do then you advance to the next week. If they lose, then you are out of the pool. You cannot pick the same team more than once during the NFL regular season. Last entry standing is the winner!
This is our pay-to-play public pool. $20 Canadian per entry (plus $3 HST). Purchase multiple entries. Pool is limited to 120 entries total. Deadline to enter is Sunday at 1:00pm Eastern of NFL Week 1.
Join now and edit your pick any time up to the deadline. Pay when you join the pool or send an Interac email money transfer to mike@myofficepool.ca. The first 120
paid entries
are in, no exceptions.
You are competing for a
$2,000 grand prize
, and bragging rights, of course! Good luck!